This week, 3rd-5th graders had the unique experience of working with STEAM Truck's talented staff to explore the elements of STEAM. Each class rotated through the five hands-on, engaging stations. STEAM Truck is an Atlanta-based nonprofit with the goal to expose and educate as many children as possible the elements of STEAM. Our Spark Day focused on team-building and problem-solving as the students tried to "escape" STEAM island (some students asked if they could just stay on it all day)!

With STEAM knowledge in hand, the students were ready to return to class at Jackson. We loved STEAM Truck and look forward to more experiences in the future. Kindergarten-2nd grade will embark on their own STEAM Truck challenge August 23-25!
Powered by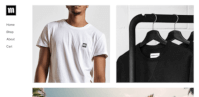 Create your own unique website with customizable templates.